Control is key
One of the most interesting procedures that may be used for handling depression and mental disorders is biofeedback. This is a procedure that involves the body learning how to control itself. This uses a procedure where the body is connected to a series of sensors that are used to measure many points in the body. These include things like heart rate or body temperature.
The body is then trained to work with making changes to help control the body to reach certain feedback results. This works with relaxation in mind to help control the way how the body is responding to different stimuli and may work to keep the body secure.
Used for handling depression
Biofeedback is popular in that it may be able to work with controlling depression. This is because biofeedback is used to help teach a person how to work with controls that are used to help relieve the body of pains and irritation that might come from difficult thoughts.
This can also work for mental disorders that relate to anxiety or focus. The need to learn how to control one's body is important because it will help to keep one's worries at bay.
Does it work for everyone?
Biofeedback is useful in that it is not invasive and may work instead of many medications to help control the body to the point where it may feel a little more comfortable and prepared for different functions. It can also work with regards to giving anyone to ability to not only control mental concerns but to also control physical parts of the body.
However, there are a few points that need to be reviewed when it comes to biofeedback. It may be irritating to some people. Also, there are some risks that might involve different kinds of problems that relate to different functions that are rough or challenging to the point where one is not able to get signals read properly unless the sensors are attached properly.
Chocolate lovers around the world have long associated the consumption of chocolate, manufactured from the simple cocoa bean, with enjoyment and pleasure. However, researchers have found that chocolate has a greater benefit and can make some people who are prone to depression — less anxious. The chocolate inspire to cravings.
Chocolate has been thought to interact with a number of the neurotransmitter systems that affect mood. In particular, it is popularly believed that chocolate or carbohydrate cravings correct a deficiency in the neurotransmitter 'serotonin', which is in short supply in people who are depressed.
The researchers consider that the chocolate includes endorphins and opoids which make people feel more relaxed. Sugar present in chocolate reduces stress in people and enables you to have cool and pain relieving effect. Eat the chocolate with high reputed brand. Don't eat the cheap chocolates having high sugar contents and saturated fats which are harmful to your body.
Chocolates release endorphins in the brain that acts as a pain reliever. Some scientist realize that chocolates are complex food. It will boost your appetite without causing weight gain. It reduces the risk of heart disease and cancer. It will make you live longer. The benefits of chocolate eating during a depressive episode. The chocolate only provides temporary relief.
Chocolate contains a host of chemicals to bring your mood. The chocolate consist of ingredients like caffeine, tyramine, anandamide, theobromine, phenylethylamine and sugar. The main target of anadamide, a neurotransmitter is brain which is active ingredient. Scientists believe that anadamide causes to hang around in the brain for longer time enhancing its stimulant effect.
Besides sugar in chocolate reduces stress and enables you to have calm and pain relieving effect. On the downside, it is laden with fat and sugar, so of course excess of it is bad. The flavonoid is present in chocolate protect the cell from damage.
Like the chocolates other food substances also help to to lift mood are tryptophan is an essential amino acid, glutamic acid is fuel for the brain, selenium raises the spirits, fishes are good for the heart, green tea act as excellent stimulant, thiamine is a formidable mood booster and folic acid also rises the spirits.
The consumption of dark chocolate improve vascular function and blood pressure. The chocolates remove the feeling of depression. It is high in fat and sugar. The chocolate improve your thinking and you make feel better. So enjoy it!!!
Is chocolate help to lift your mood?
The healthy food help to keep our mental health strong . Like that of food on research it is proved that chocolates are help us to lift mood. The contains present in the chocolates have different functions which help to keep the body and mind fresh. Avocado help to keep the receptors in brain sensitive to serotonin. Dark variety of chocolates gives instant boost.
Milk give the protein which decrease anxiety and frustration. Omega-3 is fatty acid which help to cognitive and behavioral function. Sugar will raise serotonin and endorphin levels of body which indirectly help to increase the insulin. The large percentage of caffeine affects on the body. So small amount of caffiein add in chocolates. The caffeine act as a stimulant.
Chocolate and Emotional Eater?
The people who are emotional they relieve from boring, stress or clinical depression. Generally the people who has rate highly on personality styles of bad temper, rejection sympathy, nervous disturbing, self-criticism and self-focus they crave chocolate and use it to soothe their anxiety.
Some discoverer said that chocolates provide only temporary relief to the person. For keeping strong concentration chocolates help to emotional eater. Generally the emotional eater have freshness after eating the chocolate. Most of the people have chocolate test in different substances like biscuits, cake etc.
Conclusion – While it is too early for doctors to start prescribing chocolate for depression, this study does prove that it has tangible benefits in fighting mood disorders. The good quality dark chocolates will help to remain satisfy. The eating of chocolates has positive effect on mood. The study prove that the chocolates has benefit in fighting mood disorder.
• Schizophrenia is a disease that is managed rather than cured. Although it may be effectively treated with medication and help from many quarters, it is usually a chronic disorder and the risk of a relapse is always present. After a first about of a schizophrenic illness, many people will be unable to pursue the job they were doing at a high level and many are at risk of becoming less functionally able than they were.
• Although family and friends are the first to realize that the person has a mental problem, the sufferer is often relived to get medical assistance. If the person has sought help early, then medication may be enough, with family support, to restore a good level of normal functioning. Frequently, however, the first time the problem is faced head-on is when a crisis has occurred. The person may refuse to talk, or eat, or is constantly in fear, or is hearing voices. Under these circumstances, a doctor may feel that the person with schizophrenia requires hospitalization. The sufferer may have to be committed to hospital involuntarily under the mental health Act, after assessment by a consultant psychiatrist and approved social worker. In these circumstances, the safety of the sufferer and those around him is of paramount importance. During the early days in hospital strong sedation may be necessary to prevent dangerous situation arising and to enable the sufferer to sleep. Quite quickly people with schizophrenia view hospital as a safe place and agree to stay there voluntarily while receiving treatment.
• On discharge a sufferer will need support from friends, relatives and often community psychiatric nurses. Talking to others with the illness and with community psychiatric nurses may be of great help. Doctors and psychiatrists will be available if relatives need assistance. Rehabilitation and adjusting to life back in the community take varying lengths of time, which is true of any illness.
Exercise is a very good relaxant and a way of helping restore normality. Relaxation therapies, especially tapes and music, yoga, aromatherapy, reflexology, and Indian head massage may also be of great benefit.
PMS + IBS =Misery
A PERIOD OF RETREAT – For some women, the beginning of a period can signify not just headaches and cramps but also hourly trips to the loo. Experts believe the hormonal shift that triggers bleeding is probably responsible for the bout of busy bowels.
Before a period, a woman's body pumps out prostaglandins-hormone like chemicals that make smooth muscles (like those in the uterus) contact. That prostaglandin spike is great for sloughing off uterine tissue, but not so fun when it contracts the intestines and causes symptoms similar to irritable Bowel Syndrome (IBS). One solution is the pelvic exercises that are typically prescribed for pregnant women. If they does not work, pop an ibuprofen as directed the day before your period (when prostaglandin levels start to peak). The painkiller will help keep levels low- and temper the side effects. Also helpful: Less stress, caffeine, and alcohol, and more healthy food and exercise.
Related Links: Premenstrual Dysphoric Disorder PDD
Depression in Women
Postpartum depression
The body image or body schema is a person's subjective representation against which the integrity of his body is judged and the movement and positioning of its parts assessed. Specific abnormalities of the body image arise in neurological disorders. These abnormalities include the awareness of a phantom limb after amputation, unilateral lack of awareness or neglect(usually following stroke), hemisomatognosia (the person feels, incorrectly, that a limb is missing), and anosognosia (lack of awareness
of loss of function often of hemiplegia). These abnormalities are described in textbooks of neurology and in the textbook of neuropsychiatry by Lishman (1998).
Distorted awareness of size and shape of the body occurs occasionally in healthy people when they are tired or falling asleep. The experience, which
includes feelings that a limb is enlarging, becoming smaller, or otherwise being distorted, occurs also in migraine, as part of the aura of epilepsy, and after taking LSD. Changes of shape and size of body parts are described by some schizophrenic patients. Except for some schizophrenics, the person is aware that the experience is unreal. Coenestopathic states are localized distortions of body awareness, for example, the nose feels as if it is made of cotton wool.
A general distortion of the body image occurs in anorexia nervosa: the patient is convinced that he is fat when in fact he is underweight, sometimes to the point of emaciation.
The reduplication phenomenon is the experience that the body has doubled, or that part of the body has done so, for example, that there are two left arms. The experience is reported very occasionally in migraine, temporal lobe epilepsy, and schizophrenia.
Psychogenic amnesia is thought to result from an active process of repression which prevents the recall of memories that would otherwise evoke unpleasant emotions. The ideas arose from the study of dissociative amnesia, but the same factors may playa part in some cases of organic amnesia, helping to explain why the return of some memories is delayed longer than others.
It is a matter of dispute whether memories can be repressed completely but return many years later. The question arises most often when memories of
sexual abuse are reported during psychotherapy by a person who had no recollection of the events before the psychotherapy began, and the events
are strongly denied by the alleged abusers. Many clinicians consider that these recollections have been 'implanted' by overzealous questioning, others
contend that they are true memories that have previously been completely repressed. Those who hold the latter opinion point to evidence that memories of events other than child abuse can sometimes be completely lost and then regained and also that some recovered memories of child abuse are corroborated subsequently by independent evidence (see Brewin 2000 for a review of the evidence). Although the quality of the evidence has been questioned, the possibility of complete and sustained repression of memories has not been ruled out.
However, it seems likely that only a small minority of cases of 'recovered memory syndrome' can be explained in this way.
The theory of minimal brain dysfunction 
The observation that defined brain damage was associated with psychiatric disorder led to the suggestion that lesser degrees of damage, insufficient
to cause definite neurological signs, could account for otherwise unexplained disorders. The term minimal brain damage was suggested, but was later changed to minimal brain dysfunction after repeated failures to find evidence of any structural changes. 
It was suggested that this brain dysfunction originated in damage at birth and for a time the phrase 'a continuum of reproductive casualty' (Pasamanick and Knobloch 1966) was used to express this notion. There is an association between histories of abnormal pregnancy, prematurity, and birth asphyxia on the one hand, and psychiatric disorder on the other, but the former factors are also associated with social disadvantage which could be the real cause of the psychiatric disorder. Whilst the concept of minimal brain damage (or dysfunction) has been abandoned, the role of established brain damage is well recognized. 
Eventually, each man's journey is unique, shaped by his hopes, his relationships, his blood pressure and the angle of his dangle. To be sure, the intensity of the mid-life passage varies greatly. For some men, it's a dark ordeal that includes depression and is best navigated by a doctor. For most, it's less perilous but still needing correction by a change in attitude. Either way, self-medication with bourbon is a bad idea. 
While andropause can be treated by Testosterone Replacement Therapy, some self help recommendations are: Find new ways to relieve stress; eat a nutritious, low fat, high fibre diet; get plenty of sleep; exercise regularly; talk about what you are going through; limit your alcohol and caffeine intake; drink lots of water. Besides that, at the end of the day. it might best help to take solace in what some smart aleck once said: "Age – something that doesn't matter unless you are cheese." 
Have fun on our forums. You got to love it 
In the past, the dementia caused ny cerebrovascular disease was referred to as 'atherosclerotic' psychosis. Following the separation of distinct syndromes of psychiatric disorder in late life, it become apparent that dementia was often associated with multiple infaracts of varying size. mostly caused by thromboembolism from extracranial arteries and Hachinski (1974) suggested the now superseded term multi-infarct dementia (MID). 
Recent research has shown that patients with multi-infarct dementia are a subgroup of a larger group of patients with dementia due to vascular disease, and the term vascular dementia is now preferred. The pathogenic mechanisms are very varied, and include large or small vessel arteriosclerosis, embolus, vasculitis, amyloid angiopathy and intracranial haemorrhage. 
Related: Pick's disease, Parkinsons disease, Organic mental disorder 

---
Stay Connected with DG
---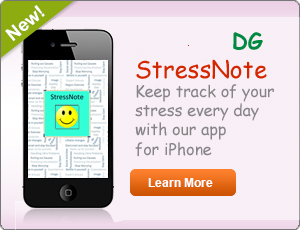 Categories
Recently Written
Archives