Exercises
---
Exercises - Flexibility
Do you know, stretch, keeping yourself flex by exercises is an important way to achieve the physical activity routine in your life.
No wonder, they can give you freedom of movement in the events where you need your physical acumen and stamina. So flex the calf and thigh muscles for those long legged dresses which need you to stretch.
You can even try and succeed in reaching objects on a high rack. But remember, stretch exercises improves only flexibility. It will in no way going to raise the endurance.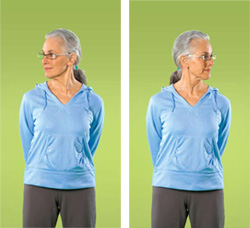 Slide Show: Flexibility Exercise - Upper Body -
Try this flexibility workout to improve your range of motion and reduced injuries while exercising. Flexibility exercises, also called range-of-motion exercises or plain old stretching, keep your muscles elastic and your joints moving freely. Good flexibility can help you do just about any movement more comfortably, from walking to sitting to bending over to pick up something you dropped.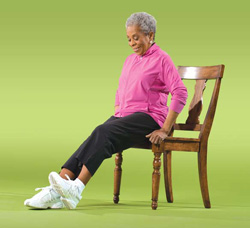 Slide Show: Flexibility Exercise - Lower Body - You can't become flexible over night. You need to get in the habit of doing stretching exercises every single day. Stretching should form a fundamental part of any exercise program and not just as part of the warm up. While you don't have to be an athlete to benefit from stretching, you should be thoroughly warmed up before you begin to stretch.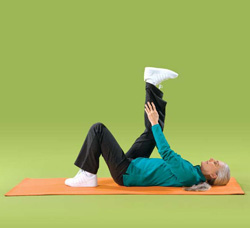 Slide Show: Flexibility Exercise - Floor Exercises - Increased range of motion can improve mobility in sporting events as well as everyday activities. Proper range of motion in the joints allows for the natural alignment of the body to be maintained throughout the day, which may prevent or decrease pain or injury.
---
Do you like this Story?