Joanna Iwona Potkanska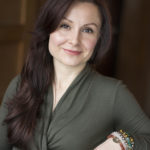 Do you need help becoming unstuck in your life, and letting go of the trauma that has prevented you from moving forward and achieving your goals? I can help. I work in the areas of self-esteem, emotional regulation, eating disorders, relationships, work, life and overall satisfaction to help people regain stability and a sense of safety and security in their lives. Whether you are self-harming or experiencing anxiety, depression, panic, unexplainable sadness or disconnection from yourself, my goal is to work with you towards achieving a sense of grounding, healing and hope.

I have over ten years of experience working with Complex PTSD, OCD, BPD, and other mental health issues. I specialize in helping people to redefine trauma, viewing it as incidents fostering beliefs, feelings and ways of being in the world which unless challenged, continue to drive our thoughts, feelings, behaviours.
Send Message to listing owner
Please
log in
to be able to send messages to the listing owner.