Obsessive Compulsive Disorder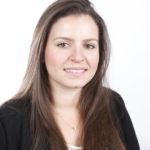 I specialize in working with individuals with anxiety, obsessive-compulsive disorder, and interpersonal difficulties. I also work with individuals with disabilities and health conditions (e.g., traumatic brain injury, chronic pain) and those who are struggling to cope with stressful life experiences (e.g., trauma, PTSD, and other stressful life experiences).

I strive to offer a therapeutic space that is collaborative and non-judgemental. I balance understanding and accepting clients as they are with promoting positive change. I tailor therapy to clients' specific needs, working primarily from Cognitive Behavioural Therapy (CBT), Acceptance and Commitment Therapy (ACT), and Mindfulness-based approaches.