Cornerstone Recovery Center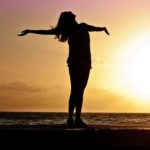 We believe in Long Term Treatment Philosophy. Cornerstone Recovery Center is part of The Bridges Network, a unique, spiritual, psychological, and moral program where character change is extremely important. Our program offers 30,60,90 days and continued care for up to 18 months. Our program has a significant emphasis on drug and alcohol addiction we offer a wide array of programs. Anyone suffering from mental/behavioral issues, depression, anxiety, trauma, eating disorders, or chronic pain can find help here. Some key parts to our program include: * Alcohol and Chemical Dependency * Eating Disorders referral * Trauma and Abuse * Mood and Anxiety Disorders * Chronic Pain Extensive Treatment Modalities & Therapies Available On-Site We believe here at Cornerstone recovery center, that all issues a client is struggling with are important and deserve attention. The best results, we have found, is for these issues to be dealt with continuously and not one at a time. Most issues are intertwined with each other, or co-exist together at the same time.

By dealing with all the issues simultaneously the client will be given the opportunity to discover how each struggle is connected to another. The methods used here serve the needs of each specific treatment plan are: * Twelve-Step philosophy with multiple on-site and off-site meetings * Group Process and Individual Therapy * Family Program * Cognitive-Behavioral Therapy (CBT) * Psychodrama * Nutritional classes * Eye Movement Desensitization & Reprocessing (EMDR) * Grief and Spiritual Work * Integrative Therapies: Massage Therapy, Yoga, Art Therapy * Therapeutic & Recreational Activities Program: Adventure Therapy, Equine-Assisted Therapy * Neurofeedback Expert Full-Time Staff On-Site Our treatment team here at Cornerstone Recovery Center consists of full-time medical and psychiatric staff, psychologists, master-level therapists, EMDR specialists, registered dietitians, therapeutic activity specialists, and licensed therapy practitioners. Depending on you or your loved ones needs, a treatment team will be designed specifically for you or that person. The client will meet with their primary therapist once a week to discuss progress and current struggles. In addition, if Trauma related work or potential Eating Disorder related work is needed the client will meet with those specialists once a week as well.
Send Message to listing owner
Please
log in
to be able to send messages to the listing owner.