DR. IRYNA IVANOVA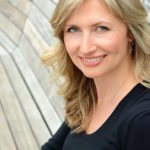 I received extensive clinical training in Emotion-Focused as well as Psychodynamic-Interpersonal therapies through graduate and postdoctoral training and supervision. This, coupled with a personal interest and practice in yoga and mindfulness provide a comprehensive and compassionate framework from which to understand your individual concerns. I also utilize Cognitive Behavioural Therapy (CBT) and rely on the science behind neurobiology to make use of our brain's capacity to continue to change throughout lifetime (i.e. neuroplasticity).
It has always been my deepest passion to understand the human mind and behaviour. As a Clinical Psychologist, in addition to better understanding the individual, I aim to help others to better understand themselves. My doctoral degree in Counselling & Clinical  Psychology (University of Toronto) and a post-doctoral fellowship training (Eating Disorders Program, The Ottawa Hospital) have allowed me to delve into the creative facets of clinical psychology as well as the scientific aspect.
Send Message to listing owner
Please
log in
to be able to send messages to the listing owner.