Marital and Premarital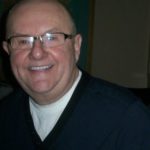 "This above all; to thine own self be true." – William Shakespeare If you are looking to engage in process of self-discovery and contemplative reflection designed to unlock and enhance your potential then my therapeutic services may be right for you. Using strategies to identify and address false beliefs, reframing of scripts/narratives to be more self-supporting, and initiating action in line with one's evolving self-awareness, my chief aim is to help my clients' fully understand and find ways of fulfilling their need for self-love and self-actualization.

Theoretical influences include Person-Centered with an emphasis on acceptance, empathy, and client empowerment as well as Family Systems involving 'inner self psychology', the tenets of which assert that a core component of being human is the continual striving for growth, transformation, and connection with self and others.
While not an exhaustive list, my primary client base consists of work with individuals who suffer with anxiety and panic, depression, chronic pain, marital and family, relationships, grief/loss, addictions, spirituality, life-transition, and death and dying.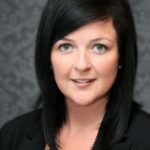 Lesley has spent the last decade working with adults and children in a number of capacities including counselling, social development and child behavioral modification.
Lesley is a Registered Clinical Counsellor and member in good standing with the BCACC. Lesley's training and education includes a Bachelor's Degree (BA) from the University of Waterloo and a Master of Arts in Counselling Psychology (MACP) from Yorkville University.

She has completed additional programs in the areas of grief and bereavement counselling, mental health first aid, spiritual care, suicide intervention and applied behavioral analysis. Couples and individuals I see for therapy need a safe place to be real, feel understood, and gain some tools for living and loving without being judged. I have felt honored to have been a witness and trusted helper to so many men and women on their journeys to accept themselves and have richer intimate connections. I have worked in behavioral health for over 25 years, and have comfort with many issues, and vary my approach to fit the client's needs. I work frequently with individuals/couples with sexual concerns, loss of relationship and coping with effects of cancer.

As an AASECT certified sex therapist since 2005, I enjoy helping adults re-ignite excitement and be more comfortable sexually. Michael Cranston, LCMFT, CST, and I work with some couples as a husband and wife coaching team to take on relationship dynamics, communication problems and intimacy concerns.