Relationship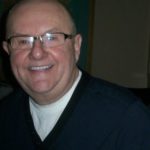 "This above all; to thine own self be true." – William Shakespeare If you are looking to engage in process of self-discovery and contemplative reflection designed to unlock and enhance your potential then my therapeutic services may be right for you. Using strategies to identify and address false beliefs, reframing of scripts/narratives to be more self-supporting, and initiating action in line with one's evolving self-awareness, my chief aim is to help my clients' fully understand and find ways of fulfilling their need for self-love and self-actualization.

Theoretical influences include Person-Centered with an emphasis on acceptance, empathy, and client empowerment as well as Family Systems involving 'inner self psychology', the tenets of which assert that a core component of being human is the continual striving for growth, transformation, and connection with self and others.
While not an exhaustive list, my primary client base consists of work with individuals who suffer with anxiety and panic, depression, chronic pain, marital and family, relationships, grief/loss, addictions, spirituality, life-transition, and death and dying.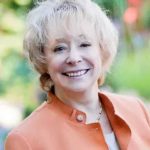 Healing and change is a co-creation. Whether dealing with stress, anger or being stuck in life. I make a safe place for my client to move towards change into understanding, peace and joy. Using a variety of modalities: NLP, hypnosis, regression therapy and coaching we achieve results within a short time. Using athe Third Circle Protocol working with family relationships seeing both parties together and separately – aiming for a successful outcome of understanding and respect. Teens and parents or couples. This protocol has now become a book The Third Circle Protocol (my third book) published by Findhorn Press.

Regression therapy takes you back to the initial sensitive event, in this life, the womb, or a past life. It doesn't matter where the initial trigger came from – that's where the memory or emotion came into the body. Also the Third Circle Protocol works developing a respectful loving relationship with self and others..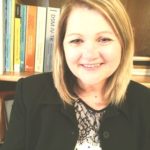 The first part of the getting-to-know-you process I will complete an initial assessment to help determine the depth of your depression, anxiety, unhealthy/healthy coping strategies, personality characteristics and other areas that may be causing you to feel stuck. All the while using a strength-based approach. After the assessment, we can explore your problem areas through collaborative discussions. For some people, just being able to talk freely about a problem brings relief, being validated and supported helps in the letting go process. The early stages of counselling will help you clarify what's troubling you.

You will learn new skills that will help you see yourself and the world differently and how to distinguish between situations you can change and those you cannot. Please specify preference in email for Halifax or Bedford office. First 30 minute initial consultation free.