Asperger's Syndrome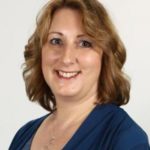 Do you feel stuck in a rut? Stressed by outside commitments or internalized "should dos"? Do you feel unable to action the changes you want in your life? Taking a first step by engaging in counselling can help you not only adjust how you view yourself, others, and your current circumstances, but also – the results of therapy are usually improved functioning and a happier, healthier life. I work primarily with individuals, couples and families utilizing a collaborative, strengths-based approach.
Working together, we will explore the current challenges you are experiencing while finding ways to heal painful experiences from your past that may be impacting your present day functioning. Struggles with self-esteem, identity, depression, anxiety, life transitions, family and intimate relationships can be different. Things can change!
Although this is not an exclusive focus of my work – as a counsellor, parenting facilitator and educator, I do have a depth of understanding related to the specific stressors and challenges experienced by parents, sibling and individuals affected by Autism, Asperger's Syndrome and ADHD.