Domestic Abuse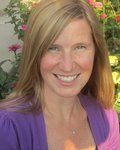 Eye-opening, Challenging, Supportive, Life-changing: These are words clients have used to describe our therapy work together. Many of the individuals with whom I work are experiencing relationship difficulties, life transitions, feelings of anxiety and depression, previous trauma, and loss. I strive to help people gain increased awareness, learn to live more in the present, improve their relationships, and recognize the "shoulds" and other messages that are holding them back from experiencing a more fulfilling life. As a Gestalt-trained Therapist, I see "symptoms" as creative adjustments developed in response to difficult or invalidating environments and experiences.
From the start, co-creating a space and relationship that feels comfortable for people to connect with their authentic selves is important. My office is warm and welcoming, "like home" many say.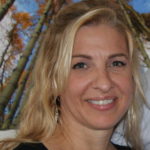 Hypnotherapy is frequently requested in my practice. This modality facilitates change in sensations, perceptions, thoughts, feelings, and behaviors. Hypnosis empowers individuals to find healing within and is very effective with a wide variety of medical and psychological conditions such as anxiety, chronic pain, fear, asthma, IBS, PTSD, and self-esteem.

My approach includes blending Eastern and Western somatic modalities with cognitive and trans-personal counselling psychology. With a strong focus on mindfulness, this process allows you to become aware of your thoughts, feelings, and sensations and how they manifest in your body. Somatic psychotherapy differs from traditional psychotherapy in that it explores and relies on the wisdom of the mind-body-spirit connection as a powerful gateway for healing, expanding awareness, and developing resilience.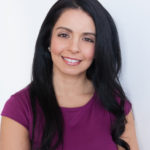 Are you feeling stuck? Are YOU ready to make CHANGES!!!! YOU ARE WORTH IT!!!!!! As a counsellor and life and health coach, it is an honour to serve you. I specialize in working in the area of child-parent conflict, family violence, separation and divorce, nutrition,self-care/ life balance and helping people determine their life passion and live authentically. I am here to help you build better and authentic relationships with family and friends.

I have a diploma in Child and Youth work and a Bachelors and Masters degree in Social work. I am certified in Cognitive Behavioural Therapy and use Solution Focused Therapy and mindfulness in my sessions where needed. I obtained a Diploma in Personal Nutrition and Sports and Fitness nutrition.
I am a woman who is dedicated and driven to support your journey. I am here to help heal unresolved past pain, help build healthy relationships, overcome fears and live a balanced life. I believe each person has strengths and burns for a desire for a joyful life.