Personality Disorder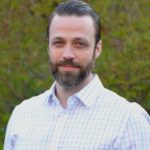 I am a part-time professor, Registered Psychologist, and owner of Cornerstone Psychological Services in Halifax. I offer therapy for children (10+), teens, adults, couples, and families. I work collaboratively with my clients to address a wide range of issues from depression and anxiety to existential concerns.

I consider myself a theoretical integrationist, drawing primarily from attachment, psychodynamic, and existential models of therapy. I strive to understand the whole person and will tailor therapy to the needs of each client. My aim is to provide experiences that address core issues while promoting real and lasting change.
I have a keen interest in helping people address longstanding problems that may have gone unresolved in previous therapy. I am very passionate about my job and enjoy the challenge of uncovering the obstacles that get in the way of each person finding their way to a fulfilling life.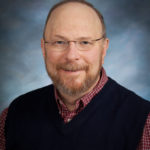 In my practice I see a wide range of clients: adults, teens, children, adults who have experienced developmental traumas [sexual, physical & emotional abuse] (often in the context of their own dysfunctional family of origin), clients with PTSD, couples who are seeking to strengthen their relationship, families looking for new ways to resolve old problems, and individuals who keep repeating the past. Depending on the presenting problem and a client's history, I often integrate EMDR Therapy and Gestalt Therapy and/or Structural Family Therapy.
I have been working in the counselling field since 1970, receiving my PhD in Counselling Psychology from The University of Alberta in 1992. I was licensed in California in 1980 as a Marriage, Family, and Child Therapist. In 1989 I became registered as a Psychologist in Alberta. I have completed levels I and II of Eye Movement Desensitization and Reprocessing Therapy training from the EMDR Institute in 1998.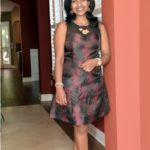 I am a Psychotherapist, Life Coach & combine the depth of therapy with the practicality and goal achievement of coaching.My therapeutic style is supportive and interactive. I work collaboratively with adults, couples, children, families and will tailor the treatment uniquely. I work a wide spectrum of problems, Depression,anxiety,behavioral issues,Personality Disorder,Relationship issues, learning difficulties, or if you've achieved success in certain areas of life,but need some expert guidance in others areas, I can help!Together we will create a therapeutic environment where you can explore painful and troubling feelings, set goals, and develop strategies for coping with difficult uncomfortable feelings.

working with diverse populations providing services in crisis management, family issues, acute mental health issues, anxiety, and depression, I have developed a unique sense for creating an environment that promotes positive change and growth for my clients. I am also a Certified Yoga and Ayurveda counselor.
I have a passion for working with adolescents & young families. Supporting them in this confusing time with everything from relationships issues, emotional abuse, alcohol and drug abuse , eating disorders and body image. Together we strive to make healthy emotional connections to others as well as a stronger sense of self