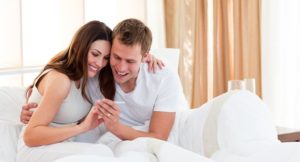 A new study says that "There is no heightened danger of developmental delays … in children conceived through IVF or other infertility treatments. The study included more than 5,000 mothers, around 1,500 of which had received some form of infertility treatment, and assessed their child's development at three years of age. They looked at whether there was a dissimilar effect, depending on whether it was a single or twin birth, and the type of infertility treatment given – either assisted reproductive techniques such as IVF, infertility drugs or artificial insemination.
The researchers examined the link between child development and infertility treatment, separately looking at the effect of single or twin birth, and the type of infertility treatment given. They adjusted their analyses for various confounding factors that could influence results, such as parental age, ethnicity and education, mother's body mass index (BMI), baby's weight and gestational age at birth.
What were the basic results?
The researchers included 1,422 mothers (of 1,830 children) exposed to infertility treatment, and a comparison group of 3,402 mothers (of 4,011 children) who hadn't received treatment.
The vast majority of mothers (97%) completed one or more developmental screening instruments. There were some differences between parents who had received the different types of infertility technique – for example, those who had ART were older, had higher educational attainment and lower BMI than those who had just received infertility drugs.
Between 6 and 10% of children failed at least one of the ASQ developmental domains at each screen. Infertility treatment was not associated with risk of a child's failure confidence interval.
How did the researchers interpret the results?
The research panel concluded that: "After considering [singletons and twins], children's development through age three years was similar irrespective of infertility treatment or specific type. To our knowledge, these findings are among the first to focus on non-ART treatments in the United States."
Conclusion
The study found no convincing evidence that infertility treatment had any impact on a child's development, which will come as a relief to parents who have undertaken treatment. However, while this type of observational study is good for looking at links between an exposure and an outcome over a period of time, it is not able to prove direct cause and effect and say for certain whether there is any link between two factors.
The study has many strengths, including that it used a well-validated tool to assess child development and included a large sample size that should be representative of all births in the target region. Though, only a population from one US state was used, so these findings may not be applicable elsewhere, particularly as the frequency of use and type of infertility treatments given may vary geographically.