Brain Disorder
---
Brain Disorders aims to provide a resource for people newly-diagnosed with brain-related disorders, their friends and relatives, and health professionals. Brain injury is the term often used when referring to traumatic brain injury.
Top Stories in Brain Disorders
Reye's syndrome - Reye syndrome is most often seen in children ages 4 - 12. Most cases that occur with chickenpox are in children ages 5 - 9.
Bell's palsy- What is Bell's palsy? Bell's palsy is a paralysis or weakness of the muscles on one side of your face.
Charcot Marie Tooth disease - Charcot-Marie-Tooth disease (CMT) is one of the most common inherited neurological disorders, affecting approximately 1 in 2,500 people in the United States

Guillain-Barre syndrome - Comprehensive overview covers symptoms, treatment of this group of peripheral nerve disorders.


Myasthenia gravis -
Learn about myasthenia gravis, a neuromuscular disease which symptoms include eye weakness, facial expression weakness, and difficulty swallowing.

Post-polio syndrome -
Post-polio syndrome (PPS) is the onset of new deterioration in function that may occur many years after recovery from acute poliomyelitis.
---
More on Brain Disorders
Nerve and muscle disorders
Genetic Brain Disorders
A genetic disorder is a disease caused by a different form of a gene, called a variation, or a change in a gene, called a mutation. Genetic brain disorders specifically affect the development and function of the brain.
Some examples of genetic brain disorders include leukodystrophies, phenylketonuria, Tay-Sachs disease, and Wilson disease.
---

---
Do you like this Story?

---
Stay Connected with DG
---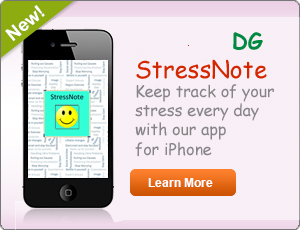 Brain Disorders