Valentine's Day is just a week away. Love is in the air, well actually airwaves.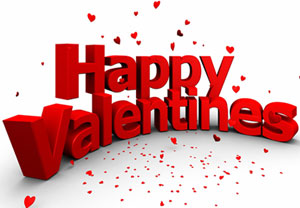 Our screens bombard us with images of bouquets of red roses, strawberries dipped in chocolate and French perfumes. Overnight, stores and shop fronts are filled with pink and red window displays heralding the arrival of Valentine's Day: A celebration of love, romance and friendship.
Well, we at depression-guide thought we'd celebrate the season of love little differently. Instead of putting up typical lists of mushy love movies to watch or romantic books to read love stories of fictional characters, we want to put up real love stories of real people.
So send us your love story of how the two of you meet? Was it love at first sight? Was yours an arranged marriage? Who proposed and how? We'll feature the best stories on depression-guide this Valentine's day.
Don't forget to send us a sweet picture of the two of you along with your story.
Email us at:mailto:publications@depression-guide.com