Focal (Partial) Seizure Disorder
---
Focal seizure is also called as partial seizure, Jacksonian seizure or Seizure-partial (focal). Abnormal electrical disturbances in one part of the brain give rise to focal (partial) seizure. In temporal lobe epilepsy focal seizure is very usual. If entire brain affected giving rise to seizure then it is called as secondary generalization. Any age group can be affected by focal seizure but it is less in children than adults.
Focal (Partial) seizure is further divided into two types
Simple partial seizures-No loss of consciousness, weakness or twitching of the muscles.

Complex partial seizures-Loss of consciousness, automatisms and feeling of aura.
Causes of Focal (Partial) Seizure
Electrical disturbances in specific part of brain

Brain injury, stroke, brain tumors, meningitis or brain surgery

Family history of seizures
Symptoms of Focal (Partial) Seizure
Contraction and relaxation of muscles.

One side of body is affected.

Hallucination

Abnormal mouth, tongue movements or lip smacking

Repetition of words or phrases

Unpleasant smell or taste which is not real

Movements of eye and head turning

Crawling feeling or change in mood
Diagnostic procedures for Focal (Partial) Seizure
An EEG may show characteristic changes in pattern.

Blood test such as blood chemistry, blood sugar, kidney function tests, liver function tests etc.

CT or MRI scan depending on symptoms and patients history seizure is detected.
Treatment for Focal (Partial) Seizure
Medicines-Oxcarbazepine, carbamazepine, phenytoin, lamotrigine, valproate, gabapentin and topiramate medicines dose may prescribed by doctor. It may responsible for some side effect.

Surgery-corpus callosotomy operation is carried out in some cases. The area from where seizure is arising is removed by surgery. Even after surgery medicine may required.

Vagus nerve stimulation-A small battery is placed inside chest which sends electric energy to the brain through the left vagus nerve in the neck.
Prevention for Focal (Partial) Seizure
Use helmet to avoid head injury

Avoid drug use and excessive drinking of alcohol.

Proper diet, medicines and enough sleep may reduce seizure.

Cure underlying diseases which may reduce chances of further seizure

Don't stop antiseizure medicine suddenly because it may again give rise to seizure.

During medical treatment avoid driving.
---

---
Do you like this Story?

---
Stay Connected with DG
---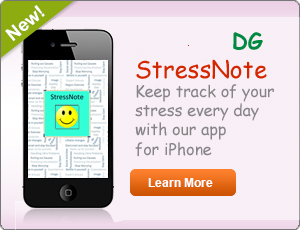 Epilepsy
Seizure