Quetiapine Seroquel
Tweet
---
Uses of Quetiapine:
Quetiapine is used to treat psychotic disorders and symptoms such as hallucinations, delusions, and hostility.
SEROQUEL (quetiapine fumarate) is a psychotropic agent belonging to a chemical class, the dibenzothiazepine derivatives. The chemical designation is 2-[2-(4-dibenzo [b,f ] [1,4]thiazepin-11-yl-1-piperazinyl)ethoxy]-ethanol fumarate (2:1) (salt).
Quetiapine is an atypical antipsychotic drug generally used in the treatment of schizophrenia, bipolar I mania, bipolar II depression, bipolar I depression, etc. It is more or less times used for other illnesses such as insomnia and anxiety disorders.
Some facts about quetiapine
Annual estimated sales of quetiapine is approximately $4.7 billion worldwide, and $2.9 billion in the U.S alone. Quetiapine is indicated for the treatment of schizophrenia, depressive episodes associated with bipolar disorder, acute manic episodes associated with bipolar I disorder. In 2007 and 2008, studies were conducted on quetiapine's efficacy in treating GAD and major depression.
More on quetiapine
Quetiapine tablets and extended-release (long-acting) tablets are used to treat the symptoms of schizophrenia. They are also used alone or with other medications to treat or prevent episodes of mania. Quetiapine extended-release tablets are also used along with other medications to treat depression. Quetiapine in a class of medications called atypical antipsychotics.
Quetiapine fumarate is a white to off-white crystalline powder which is moderately soluble in water.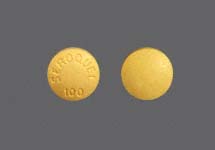 Brand names of Quetiapine
Seroquel®
Seroquel XR®
How to Take Quetiapine
Take this medicine as directed. It can be taken with or without food. Do not stop taking this medicine abruptly without consulting with your doctor.
It works over time
Seroquel, which is the market name for quetiapine, is a type of tablet medication that can be very helpful for schizophrenia. It is used to help with altering the production of different chemicals in the brain that can cause the symptoms of this condition to occur. This can be useful because it can allow a person to work with normal thinking processes.
This tablet medication is one that works over time. It is an extended release medication. This means that it is able to work over a longer period of time by having its contents dispensed in the body over time.
It does not cure but it does help
An important thing to know about Seroquel is that it is not something that can be used to outright cure schizophrenia. However, it can be used to keep the signs of this condition from being too evident. Seroquel can be used to allow conditions to be easier to handle.
Add to it gradually
A typical treatment with this medication will involve a person working with a good process to keep from using too much of it. A person who starts taking this will work with a low dosage and then have it increased. This is to ensure that the body can be used to it. This is done at the request of someone who prescribes this drug.
Side effects can occur
There are a number of side effects that can be associated with Seroqeul. It can cause drowsiness, dizziness, fatigue, pains in some joints, headaches and a stuffy nose.
Some severe side effects include seizures, fainting, fever and an irregular heartbeat. These are rare side effects that will need to be reported immediately to a doctor if they ever occur to a person who is taking this medication.
Side Effects of Quetiapine:
Medicines and their possible side effects can affect individual people in different ways. The following are some of the side effects that are known to be associated with this medicine. Because a side effect is stated here, it does not mean that all people using this medicine will experience that or any side effect.
Somnolence,
dizziness,
dry mouth,
constipation,
dyspepsia,
postural hypotension,
elevated ALT (SGPT) levels,
weight gain.
Warnings and precautions for Quetiapine
Before taking Quetiapine,
tell your doctor and pharmacist what prescription and nonprescription medications you are taking, especially amantadine (Symadine, Symmetrel), barbiturates, bromocriptine (Parlodel), carbamazapine (Tegretol), cimetidine (Tagamet, Tagamet HB), erythromycin, fluconazole (Diflucan), glucocorticoids (cortisone, hydrocortisone, prednisone, prednisolone, dexamethasone), itraconazole (Sporanox), ketoconazole (Nizoral), levodopa (Larodopa, Dopar, Sinemet), lorazepam (Ativan), medications for high blood pressure, pergolide (Permax), phenobarbital (Luminal), phenytoin (Dilantin), pramipexole (Mirapex), rifampin (Rifadin, Rimactane), selegiline (Eldepryl), thioridazine (Mellaril), and vitamins.
tell your doctor if you have or have ever had Alzheimer's disease, seizures, heart or liver disease, or if you or anyone in your family has or has ever had diabetes.
tell your doctor if you are pregnant, plan to become pregnant, or are breast-feeding. If you become pregnant while taking quetiapine, call your doctor.
if you are having surgery, including dental surgery, tell your doctor or dentist that you are taking quetiapine.
What to do if you take Overdose of Quetiapine?
Seek medical attention immediately. For non emergencies, contact your local or regional poison control center.
What to do if you take Missed Dose of Quetiapine?
Take your next dose as soon as you remember. If it is time for your next dose, skip the missed dose and go back to your regular schedule. Do not take a double dose to make up for a missed one.
How to Store Quetiapine:
Keep this medication in the container it came in, tightly closed, and out of the reach of children. Store it at room temperature and away from excess heat and moisture (not in the bathroom). Throw away any medication that is outdated or no longer needed. Talk to your pharmacist about the proper disposal of your medication.


Sometimes crying or laughing
are the only options left,
and laughing feels better right now.


Alphabatical list of Medicines