Celebrities with ADHD | Some of the ADHD famous people
Tweet
---
There are many celebrities who have recently opened up about their own sufferings by ADHD. They are doing it for a noble cause to create awareness and remove the stigma which is carried by such illness. It is believed that ADHD is caused in children only, but there are instances of Adult ADHD in the society.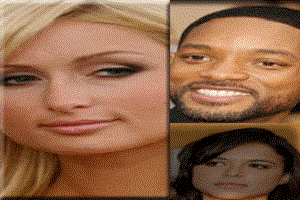 These celebrities are example of the same, but it has not deterred them from being successful and famous. See the list of the ADHD fighters here: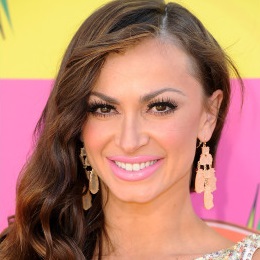 The famous Ukrainian ballroom dancer, Karina Smirnoff is known the world over as the professional dancer figuring on the show "Dancing with the Stars". She has managed to win the 13th season. She has also retained the runner-up, semi-final titles as well in various seasons of this program. Smirnoff was first noticed by the people when she finished second place with partner Mario Lopez.
Karina Smirnoff in her life has struggled with Adult ADHD related symptoms such as inattention, hyperactivity, and impulsivity. She was diagnosed with ADHD after one of her close friend recognized her symptoms and detected that how these symptoms were making her struggle in her normal life. The friend suggested her to meet a doctor. She has started speaking out about the suffering and the disease openly With the hope that others who are suffering with adult ADHD get benefit from her story. She wanted to reinforce to the world of sufferers that ADHD is a treatable medical disorder and nothing to be kept under the cover due to social stigma.
1. Karine Smirnoff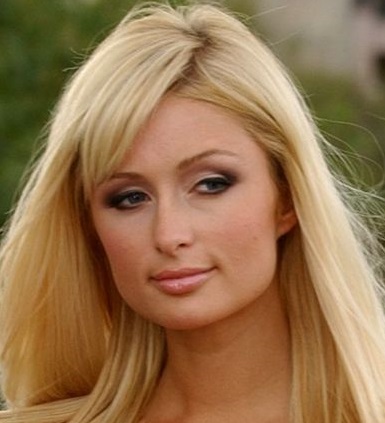 Paris Whitney Hilton was born on February 17, 1981. She is an American Hotel chain heiress, an eminient socialite and television personality. She is the great-granddaughter of Conrad Hilton, who founded the Hilton chain of hotels. She was born in New York City and she began her modeling career as a teenager.
She has ADD and she had revealed it on the Larry King Show. She was already a millionaire from birth, but she had her set of difficulties of coping with it. She has been proven that ADD/ADHD cannot deter you from being successful. Although she was born rich, she has created several businesses on her own which are very successful. Her business venture of perfume products line is a huge hit and it already grossed $1.5 billion since she released it.
2. Paris Hilton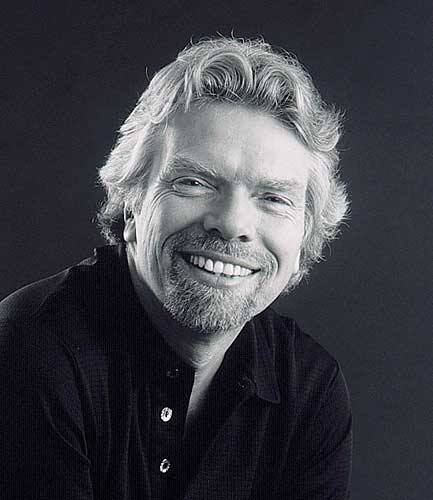 Sir Richard Branson was born on 18 July 1950 in England. He is a reknowed English entrepreneur and the founder of Virgin Group of companies which has more than 400 companies within its umbrella. Some of the distinguished ones are the Vigin Atlantic Airways, Virgin Mobile, Virgin Records and more recently Virgin Galactic.
Sir Richard Branson has ADHD and this has not dettered him from owing some of the most famous companies in the world. Now he has started the venture of sending people to space and anothe venture of building an underwater transport/plane. Sir Branson case is the most prolific proof the study performed by Psychology Today. This study using statistical data revealed that the person who suffer from ADHD is 3 times more likely to start own business or venture.
3. Sir Richard Branson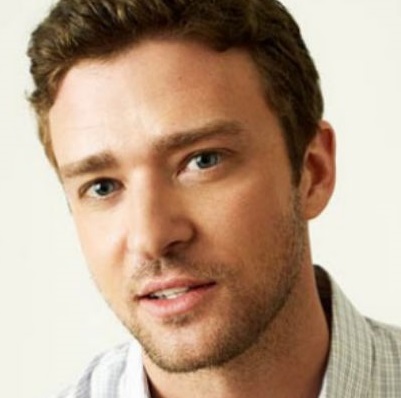 Justin Randall Timberlake was born on January 31 1981. He is an American singer-songwriter and entrepreneur. He was born in Memphis, and figured in the television shows such as Star Search as a child. In the late 1990s, Timberlake was the youngest member and lead singer in the all boys band called 'N Sync.
With all the hits that he as to his credit, he became the most commercially successful singers. He also played some roles in the movies like "The Social Network". Justin Timberlake revealed that he has both ADD and OCD while giving an interview with a major website. This condition affects about 2 million American adults. This illness can strike in men and women with equal probablity and generally shows symptoms in childhood or adolescence. Most of these children suffering from symptoms of ADHD will continue to show symptoms in their adult days as well.
4. Justin Timberlake is coping Successfully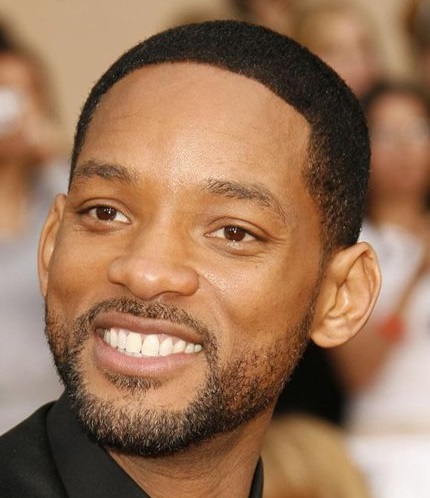 Willard Christopher Smith, also known popularly as Will Smith was born on September 25, 1968. He is one of the most famous American actor and producer who figured in the MIB series, Independence Day, I am Legend, Hancock, etc. He succeeded in television film and music alike. Hehas several awards to his kitty.
He is the only Hollywood actor who has 8 consecutive hits which grossed over $100 million in the domestic market. He has spoken about his bout with ADHD opening while talking in Rolling Stones Interview. He said about his drive to achieve and never sit idol/still is due to the ADHD presence. He said that he had trouble in paying attention which has for many years being the reason of him becoming the funny man in the group.
5. Will Smith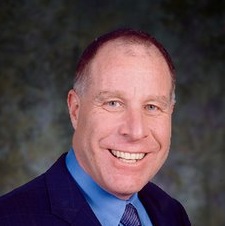 Paul Orfalea was born in Los Angeles. His parents were from Lebanan. He is a known philanthropist and professor of Global and International Studies at University of California at Santa Barbara and University of Southern California (USC) Marshall School of Business.
His father ran a small clothing stores in Los Angeles. According to one of the interviews with Orfalea, he struggled very hard in the school since he was suffering from dyslexia and attention deficit hyperactivity disorder. He was expelled from many schools. He later went to University of Southern California. He mentioned that he got bored easily, which is a very great motivator for him.
6. Paul Orfalea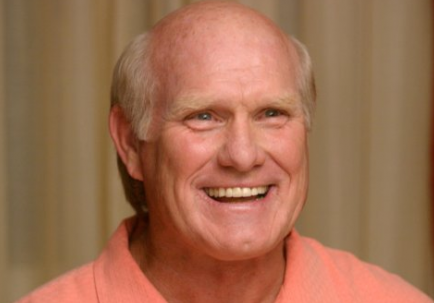 Terry Paxton Bradshaw was born on September 2, 1948. He is a former NFL player who played for Pittsburgh Steelers. This National Football League star is currently a TV sports analyst and co-host at Fox NFL Sundays. He has won four Super Bowl titles in a span of six-year period. His strong physical skills and leadership skills played a major role in the history of his team.
Bradshaw has recently revealed about his own challenges which he opening talked about. He became an advocate for millions other sufferers of ADHD. He had the burden of strong media attention during his early career heights which further worsened the psychological issues related to ADHD. It was very challenging for him to cope up with the symptoms with this kind of attention of people around him.But, he survived and not leads as an example of the ADHD sufferers who made difference.
7. Terry Bradshaw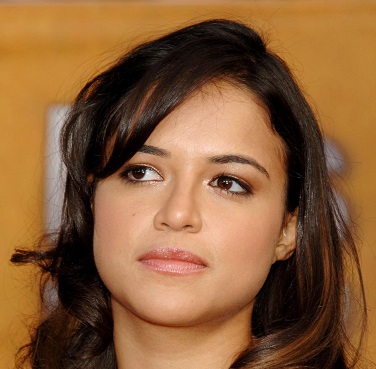 Mayte Michelle Rodríguez was born on July 12, 1978. She is an American actress who figured in many important roles as a tough women. Some of the noted ones are Girlfight, The Fast and the Furious, Resident Evil, S.W.A.T., Avatar, Machete, ets. to name a few. She was also known for her role in the television series Lost.
Rodriguez was born in Texas and was raised for quite some time by her religious grandmother. She has fears that she might not be able to Direct a movie because of the Attention Deficit Disorder (ADD) which she is suffering from since long time. She has trouble focusing. In one of the interviews with a prominient magazine she said that it is hard for her to focus when she is alone. She says, she has a wanderer's brain.
8. Michelle Rodriguez and her fight with ADHD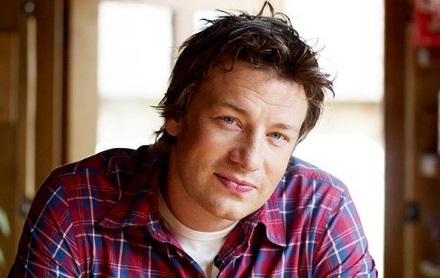 James Trevor Oliver, was born on 27 May 1975. He is a celebrity British chef, restaurateur. He has spread awareness about the use of processed foods through his campaign against it in national schools. He wants to improve the unhealthy diets and poor cooking habits in the first world countries.
Oliver grown up in Essex, England. and practised the art of cullinary at his parents pub called "The Cricketers". Oliver suffered from attention deficit hyperactivity disorder during his childhood days. He mentioned that he was not able to do better at the school because of the illness which took the toll on his academic capabilities. ever since he identified his disorder, he started to create awareness among school kids for better and healthy eating.
9. Jamie Oliver is opening up for ADHD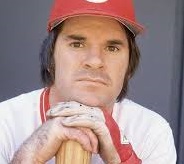 Peter Edward Rose who was born on April 14, 1941 is a well known Major League Baseball player and more recently a manager. He has lot of records of sorts in his name. He won three World Series rings, three batting titles, to name a few.
Rose revealed in an interview that he is a sufferer of Attention Deficit Hyperactivity Disorder since the early years of his life. He believed that it is due to a chemical imbalance in his brain. He was suffering from this disorder which has impaired his life daily routines and made him very tough to concentrate on normally easy tasks and routines.
10. How is Pete Rose keeping up with ADHD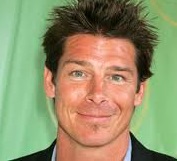 Tygert Burton Pennington was born on October 19, 1964 in Georgia. He is a TV show host, artist and philanthropist. He was the host on the famous TV show called "Extreme Makeover". He also manufactures a line of furniture brand.
Ty was diagnosed with Attention Deficit Hyperactivity Disorder when he was 17 year old. He has become the advocate for the treatment of the disorder. He went on sharing with the public tha he was able to cope up with ADHD due to effective treatment of his ADHD. He through his TV series has contributed that anyone with ADHD who can succeed with it, even with the problems which are associated with it. He is surely creating examples for people who are ADHD sufferers.
11. Do it like Ty Pennington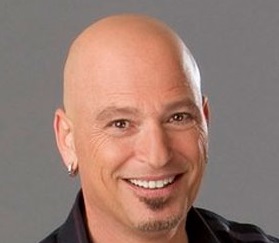 Howard Michael Mandel was born on November 29, 1955. He is a Canadian comedian and actor. He is famous as a host of the NBC game show Deal or No Deal. Mandel has mysophobia which is an irrational fear of germs.
Howie also has attention deficit hyperactivity disorder (ADHD) which makes him very tough to concentrate and sit still for anything. This 56 year old man has challenges in controlling his mind which races a lot in uncontrolled manner. Although he takes medicines, his unwanted thoughts impact his thought process a lot. Although he has devised his own ways of coping ADHD.
12. Howie Mandel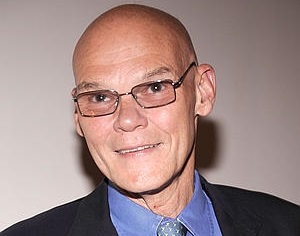 Chester James Carville was born on October 25, 1944. He is an American political commentator and media personality. He was the lead strategist for the successful presidential campaign of Bill Clinton. He also teaches political science at the Tulane University.
This political figure of repute who has turned himself as a celebrity TV commentator opened up on his struggles with Attention Deficit Hyperactivity Disorder (ADHD). He spoke about ADHD on the 20th Anniversary of ADHD Hall of Fame Conference. He could not get the ADHD symptoms under control and he failed in college. During these days, he realized that he could positively channel his ever energetic thoughts in the world of politics.
13. Do you know to cope like James Carville?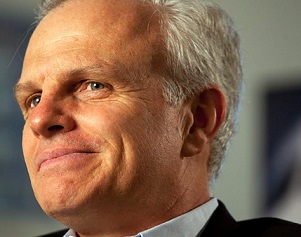 David Neeleman was born in Brazil and brought up in United States. He co-founded Morris Air, a low-fare charter airline, which was acquired by Southwest Airlines in 1993. The JetBlue Airways was founded by David Neeleman and he was the CEO of the airways ever since. He is very open and frank about his ADHD. He was diagnosed with ADHD in the year 2001.
David Neeleman credits Attention Deficit Hyperactivity Disorder (ADHD) for his creativity which has made him invent new and out of box things in the airline world. As per him, if one is really passionate about something you are really good about concentrating on it.
14. David Neeleman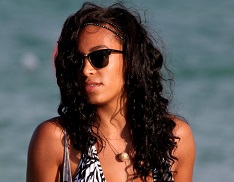 Solange Piaget Knowles was born on June 24, 1986. She is an American singer, songwriter and actress. Solange, along with her sister Beyonce was raised up in Houston, Texas. She eventually got the break in the music area at the age of 16. This soulful singer kept on saying that she is always been full of energy. The real culprit of this was Attention Deficit Hyperactivity Disorder (ADHD). She says, she was diagnosed with ADHD twice.
It was believed to be a male-oriented disease, but recent research has shown that it can impact females as well and it should be detected earlier for better treatment.
15. Solange Knowle
Prev
Next


Sometimes crying or laughing
are the only options left,
and laughing feels better right now.


Photo Gallery