Amanda Bynes, Disney starlet, image of bipolar and manic depression
Tweet
---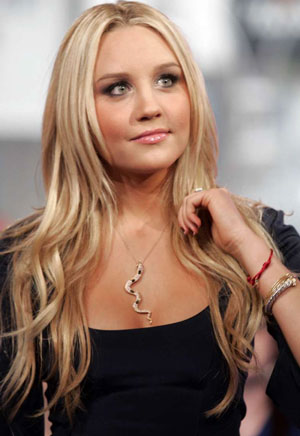 Profile and statistics of Amanda Bynes
Born: April 3, 1986 at Thousand Oaks, California, United States
Height: 1.70 m
Parents: Rick Bynes, Lynn Organ
TV shows: The Amanda Show, What I Like About You, All That, more
Siblings: Jillian Bynes, Tommy Bynes
Erratic Behaviour of Amanda
Amanda is showing very critical and aggressive behaviour and there are many reports doing rounds in media. She has been showing increasingly erratic behaviour and keeps on writing witty and illogical comments/post on social media. All of this public bashing has started since she was charged with DUI charges last spring. She is not getting better with her symptoms after that. She is definitely troubled and she needs help. Her parents are going to move in to help their daughter recover from her mental illness.
Amanda and Bipolar Depression
Amanda Bynes had made a public announcement via her twitter account that she has been suffering and been diagnosed with bipolar depression and she needs help on curing the same.
She told that due to the diagnosis of these mental illnesses, she is on medication and goes for therapists. Due to her court charges, she need to comply with the rules of the court. For this she need to take the medicines and see her psychologist and therapist.
She has alleged that her father has abused her verbally, physically and sexually during her childhood. She later deleted those tweets, and apologised. Amanda was later hospitalized on an involuntary emergency psychiatric hold. Her father, mother and siblings gave public statements about her illness and that is how her condition has worsened.
Amanda's Sucess Story
Some of the prominient work by Amanda are as follows:
1993–2002: All That and The Amanda Show

Bynes attended a comedy camp
Advertisement for Buncha Crunch candies.
Versions of Annie
The Secret Garden
The Music Man
The Sound of Music
Nickelodeon's Figure It Out
Her own sketch comedy show, The Amanda Show
2002–2010: Commercial success for Amanda
Some of the commercially successful works of Amanda are as follows:
1. Big Fat Liar (2002)
WB sitcom What I Like About You
Voice-over debut in Charlotte's Web 2: Wilbur's Great Adventure (2003)
Animated comedy Robots
Lovewrecked
She's The Man
Vanity Fair '​s July 2003 edition
Hairspray
Awards and Recognition
Bynes was named one of Teen People '​s "25 Hottest Stars Under 25" in 2006.
Bynes posed for the cover of the February 2010 edition of Maxim magazine. She once saied on Twitter that she is done with acting and planning to retire from acting. She wanted to focus on launching her career as a fashion designer and a rapper. Bynes had enrolled at the Fashion Institute of Design & Merchandising in Irvine for 2014.


Sometimes crying or laughing
are the only options left,
and laughing feels better right now.


Most Read on Celebrities