Patty Duke and Bipolar Depression
Tweet
---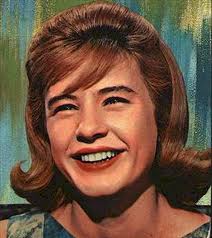 Who is Patty Duke?
Anna Marie "Patty" Duke was born on December 14, 1946. She is an American actress and participated in many stage, film, and television acts throughout her acting career. She was at her times the youngest person to win an Academy Award for Best Supporting Actress when she was of age 16. She has been part of the sitcom episodes for nearly three years. She was also elected the president of Screen Actors Guild for a period of about 4 years from the year 1985 to 1988.
Duke was awarded the honorary Doctorate by the University of North Florida. Her contribution on spreading the awareness for mental health issues has won her this academic honor.
Duke and her Mental Illness
Patty Duke started with alcohol and prescription drugs when she was 13. She had undiagnosed bipolar disorder which was diagnosed later in 1982. This mental illnes took the toll on her and further contributed to substance abuse problems she faced throughout her young adult life.
She at later stage of life, accused John and Ethel Ross of sexual abuse. Duke was in the clutches of a manic phase as part of her bipolar disorder, which was diagnosed only in 1982. She was diagnosed with manic depression also known as bipolar disorder in the year 1982. Her treatment included lithium as a medication and therapy. The proper treatment and medication of Lithium has stabilized Duke's life and brought her to the road to recovery.
Contributions towards Mental Health Cause
Later in her life, she became the first celebrity to declare her bipolar disorder diagnosis and suffering to the public. She even contributed to de-stigmatizing bipolar disorder. Patty Duke become the activist for many mental health causes and agencies. She joined the National Institute of Mental Health and National Alliance and contributed immensely for the mentally ill. She participated in programs for increasing awareness, funding, and research for people with mental illness.
Patty Duke also wrote two books, one was her autobiography and second was "Brilliant Madness: Living with Manic Depressive Illness" which was solely on her fight with depression and manic episodes. In her book, she said that receiving the diagnosis about bipolar disorder was inface a huge relief for her and her life. Lithium became her life savior.


Sometimes crying or laughing
are the only options left,
and laughing feels better right now.


Most Read on Celebrities