Britney Spears
Tweet
---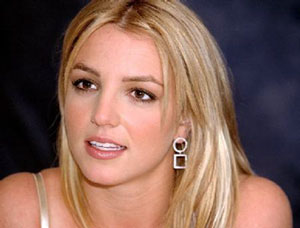 Who is Britney Spears?
What a silly question this is? Who in this world would not know who she is? She is the pop star diva, the singing sensation who has done it again and again and again with her chartbuster music and songs. Do you remember the way she thobbed the hearts of millions of her fans with her "Oops, I did it again".
Britney Jean Spears was born on December 2, 1981, the second child of Lynne Irene (née Bridges) and James Parnell Spears.
Britney's life and her Success
Britney Jean Spears also known as simple Britney Spears was born on December 2, 1981 in McCombs Mississippi, USA. She was bought up in Kentwood Louisiana. She had been a performing star right from her childhood and she actually landed up doing acting roles in different television shows and production shows.
Her very first record, done by Jive Records in the year 1997 was "Baby One More Time" in the year 1999. This was the very first best selling album of a teenage artist singing solo.
She is the star of the decade and the most prominent figure in popular music and popular culture category. She was also famous for her always controvertial and publicized personal life.
The best of her albums which broke many sales recores are:
Baby One More Time
Oops!... I Did It Again
From The Bottom of My Broken Heart
Gimme More
Piece of Me
Toxic
Womanizer
Circus
Blackout
Till The World Ends
These were the international hits which were at number one at majority of the music charts across the world. She became the best selling teenage artist of all the times even before she reached 20. She was judged as the "Princess of Pop" or "Queen of Pop".
Inspiration and Influences of Britney Spears
Britney Spears has long been very vocal about her inspirations and influences in the music she produces. She has drawn comparisons with Madonna and Janet Jackson. She has long been inspired by the likes of Michael Jackson and Whitney Houston.
Britney Spears and Mental Health
According to the news reported earlier, Britney Spears was suffering from Bipolar Disorder. The famous pop star family had fears that she is suffering from a mental illness which is the reason behind her wild and destructive behavior. She has also taken to drugs and alcohol in the past and she has been advised to take the recovery home stay.
She had a tough time dealing with her tantrums and behaviour related issues. Her family has been constantly of the views of her being suffering from Mental Illness or Disorder. The stress under which she has been living is quite is understandable. She had been through a divorce and had to fight hard for the custody of two small children. The top one on the line was her career. Above all, her life and whatever she does is always under media scanner, since whatever she does or whatever she is into, always sells. She has to deal with the constant microscope, that too evaluating and trashing as always. According to experts, people who go through divorce/custody issues in recent times, experience some degree of post-traumatic stress disorder as well.
Awards won by Britney Spears
The list of awards which Britney has won are enormous. The most notable ones among many are as follows:
Grammy Award
6 MTV Video Music Awards including the Lifetime Achievement Award,
9 Billboard Music Awards,
Star on the Hollywood Walk of Fame
In May 2012, Spears started serving the role of judge on the American television series "The X Factor" season 2. Britney has been crowned as "One of the most controversial and successful female vocalists of the 21st century" by one of the popular music industry dignitary.


Sometimes crying or laughing
are the only options left,
and laughing feels better right now.


Most Read on Celebrities