Jim Carrey and Depression - Attention Deficit Hyperactivity Disorder
Tweet
---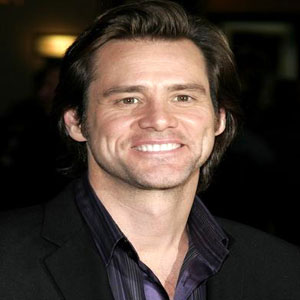 Jim Carry and his Life during Mental Illness
Jim Carrey, full name James Eugene Carrey, was born on Jan 17' 1962 at Ontario, Canada to homemaker and musician parents. He had 3 siblings who were elder than him.
Jim Carrey had to struggle a lot in his early career days and the stardom didn't striked until he landed the lead role in a slap stick comedy Ace Ventura: Pet Detective in the year 1994. This film, although was not acclaimed by critics, was an international huge hit. Jim became an overnight star. In the same year, 1994, he took up two lead roles in The Mask and Dumb and Dumber. Dumb and Dumber was a huge commercial success and it had grossed about $300 Million worldwide.
Jim Carry had suffered from ADHD in childhood.
Personal Life of Jim Carrey
Carrey had married twice in his life so far. He first married with actress and comedy star Melissa Womer in the year March 28, 1987. The couple had separated in the year 1995. A year later Jim married his Dumb and Dumber co-actress Lauren Holly on September 23, 1996. They had separated in less than a year. After that Carrey involved himself with different relationships, most notable one was romance with his Me, Myself and Irene co actress Renée Zellweger. Carrey has one daughter named Jane Erin Carrey from his first marriage. He became grandfather in the year 2010.
Jim Carrey and Depression
Jim Carrey is a classic example of how a person can move from near poverty to smashing success both in fame and money. Still, Jim had his bowl full of issues and troubles where the depression has taken the toll on him. It is being postulated that he has been suffering from depression since long and he has himself described this feeling as having lows and highs. He also told about constant state of sadness.
Jim Carrey was on Prozac for quite some time. He got relief from depression and Prozac has helped him get through. He was also undergoing psychotherapy to tackle the depresion from all fronts. He later on went off Prozac and not is considered as depression free. In a tabloid interviews he has specified that he constantly tells himself about the turmoil it had been and he now uses spirituality to make himself better.


Sometimes crying or laughing
are the only options left,
and laughing feels better right now.


Most Read on Celebrities