Nicole Kidman - She had Panic Attacks
Tweet
---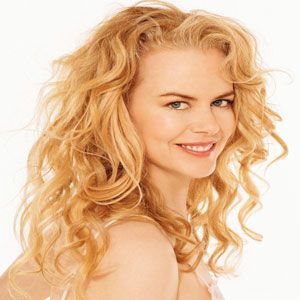 Nicole Kidman and Panic Attacks
Nicole Kidman, full name Nicole Mary Kidman, AC is an actress, singer, producer, and humanitarian. She is an Australian descent actress with her parents both from Australia living in Hawaii. She was born on June 20, 1967, at Honlulu in Hawaii. Her father was a clinical phychologist who worked with National Institute of Mental Health as visiting fellow.
Nicole started her sprawling career in early 1983 with various television series and films starring in Australia. Her first breakthrough was in the thriller movie called "Dead Calm" in the year 1989. Nicole has acted in lot of television series and films as lead actress.
Nicole once stated in a TV channel interview that she used to suffer Panic Attacks while she was waiting to walk the red carpet. The panic stuck her and she felt the sudden butterflies in the stomach and this made her vulnerable.
Nicole Kidman's Personal Life
Nicole was married to Tom Cruise from 1990 to 2001 and the couple had two children known as Isabella Jane Cruise and Connor Cruise. She divorced with Tom Cruise in 2001 and married with Keith Urban in the year 2006. She has two children with Keith named as Sunday Rose Kidman Urban and Faith Margaret Kidman Urban.
Most Famous works of Nicole Kidman
Nicole had worked in many commercially successful movies. Moulin Rouge, Bewitched, The Interpreter, Birth, Cold Mountains, The Hours, Eyes Wide Shut, The Peacemaker, The Human Stain, etc are some of the the famous workd of Nicole.
Nicole Kidman in The Hours
Nicole played and portrayed a role of Virginia Woolf in the movie "The Hours". She played Virginia who was has experienced several nervous breakdowns and suffers from bipolar disorder. She portrayed this character brilliantly.


Sometimes crying or laughing
are the only options left,
and laughing feels better right now.


Most Read on Celebrities