Gaetano Maria Donizetti and Depressive Episode
Tweet
---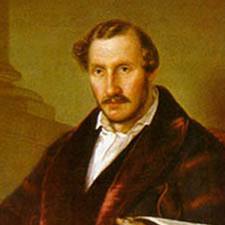 Who is Gaetano Maria Donizetti?
Domenico Gaetano, full name, Domenico Gaetano Maria Donizetti was born on 29 November 1797. He was a reknowed Composer of Italian descent and he was born in Bergamo, Lombardy.
One of his all time favorite and most famous works in Italian are the following operas:
L'elisir d'amore created in 1832
Lucia di Lammermoor created in 1835
Don Pasquale created in 1843,
Some of the famous French operas which he created included "La favorite" and "La fille du régiment" both crafted with excellence in 1840. Together with Vincenzo Bellini and Gioachino Rossini, Gaetano was a prominient and leading composer of bel canto opera. Donizetti was the younger brother of Giuseppe Donizetti, who in 1928, become, the Instructor General of Imperial Ottoman Music under the Sultan Mahmud 2.
Famous works of Donizetti
Donizetti was a prolific composer and he composed about 75 operas, 16 symphonies, 19 string quartets, 193 songs, 45 duets, 3 oratorios, 28 cantatas, instrumental concertos, sonatas, and other pieces of chamber. Donizetti was friendly and sincere in his mannerism in life. He always distinguishly carried a immense sense of responsibility to nurture and sustain Italian music. He acted on these areas by helping the struggling new composers who dreamt of making it big and were not able to find the gateway to do it.
He lended his support for musicians who were starting afresh. He was prolific in output and dominated the opera in Italy in the era between the death of Bellini and the rise of Verdi. Donizetti was a very hard and quick worker - he produced a three act opera with music and words both in just ten days.
Depression and Donizetti
Donizetti had a very sad life. His wife died within ten years of marriage and all of his three children died very young due to epidemics. These tragedies of life has showed the turmoil in Donizetti's life and he never recovered from these sufferings.
Within a year of his parents' deaths, his wife, died from cholera on 30 July 1837. By the year 1843, Donizetti exhibited symptoms of syphilis and probable bipolar disorder. After being sent to private asylum in 1845, Donizetti was sent to Paris, where he can be taken cared. After some profiled visits from his friends, including Giuseppe Verdi, he was sent back to Bergamo, the place he was born and grown. After several years suffering with insanity, he died in the year 1848.


Sometimes crying or laughing
are the only options left,
and laughing feels better right now.


Most Read on Celebrities