Robin Williams - The Iconic Comedy Star
Tweet
---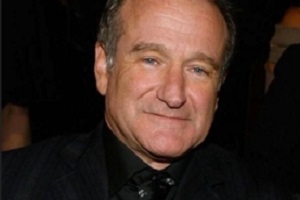 Robin Williams is a famous American actor and comedian bron on July 21, 1951, in Chicago, USA. He had a very improvisational style which he has acquired and tuned as he was performing as a stand-up comedian. Robin also worked in the television show which he acted and also started to work in films.
Early Childhood and Growth Years
Robin was the single child in his family and he spent most of his time alone without many friends and imagining/memorizing things. He devoted his time in developing his imagination - spending the time only in remembering Jonathan Winters' comedy records.
Robin studied political science after high school at Claremont Men's College. He also opted for drama course at Marin College in California and Juilliard.
First Cast for Robin Williams
Robin's first break came with Happy Days episode where he played a nerdy space alien. After that he portrayed as Mork from Ork where his work was recognized by producer Gary Marshall, who gave him break as a self situation Comedian series. This series ran from 1978 to 1982 for 4 years. Due to the popularity of the serial, Williams become very famous and considered in the likes of Billy Crystal, Richard Pryor, etc.
Robin Williams troubled childhood
Robin faced tough childhood. He was bullied badly in the school because he was chubby. Most of time, he was alone and liked spending time alone rather than with friends inorder to avoid confrontation. After few years, he lost weight and became thin. He used this opportunity to entertain his freinds and classmates. He made them lauggh and gained respect for yourself.
After winning a full scholarship to the famous Juilliard School in New York City, he was trained thoroughly in drama and theatre. He also studied with Christopher Reeve who was his great friend till Reeves death in 2004.
Robin married Valerie Velardi in 1978 who was her classmate. Robin has a son named Zachary.
Filmography and Career of Robin Williams
Some of the most popular work of Robin included the following:
Good Will Hunting
Dead Poets Society
The Richard Pryor Show
Laugh-In and Eight as alien Mork.
Good Morning, Vietnam (1987)
The Fisher King
The Adventures of Baron Munchausen
Dead Poets Society
Hook
Popeye
The World According to Garp
Awakenings
The Fisher King in Aladdin
Good Will Hunting
Mrs. Doubtfire
Night at the Museum
Williams won many awards - some of the these awards are as follows:
1. The Academy Award for Best Supporting Actor in Good Will Hunting.
2. He has two Emmy Awards
3. Robin has six Golden Globe Awards
4. Screen Actors Guild Awards,
5. Four Grammy Awards
Family Life Challenges of Robin
While his career was taking off well, Williams faced lot of issues in his personal life. He was married and divorced twice and he actually paid more than $30 Million on 2 divorce caases. His children, Zachary, Zelda, and Cody and taken care by the Robin Willam trust.
Robin was battling with depression and Parkinson's Disease
Robin had experienced some of the Parkinson's symptoms since the year 2011. He also had a small tremor in his left arm which restricted his movements and slowed him down.
He has some incredible sensitivity which has made his symptoms more confusing and he become more vulnerable.
Health Issues of Robin
William was addicted to Cocaine in the late seventies. In March 2009, he was hospitalized and treated due to heart problems. In mid-2014, Williams finally took help for his illness and and joined a treatment centre.
Death
Robin died on August 9th 2014.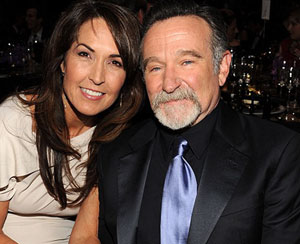 Due to the long suffering in life due to social pressures, commitments, etc, his life was a roller coaster.


Sometimes crying or laughing
are the only options left,
and laughing feels better right now.


Most Read on Celebrities