Megan Fox and Bipolar Disorder
Tweet
---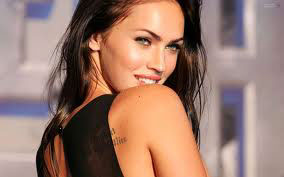 Who is Megan Fox?
Megan Denise Fox was born on May 16, 1986. She is an actress and model of American descent. She started her acting career in the year 2001. She started with minor roles in television and films. She was a regular person to appear in the show Hope & Faith which was aired on television.
Fox was born in Oak Ridge, Tennessee in the USA and she was the only daughter of Gloria Dorlene and Franklin Thomas Fox. She stated in some of the interviews that she has Irish, French, and Native American ancestry.
She is married to Brian Austin Green from year 2010.
Major works of Megan Fox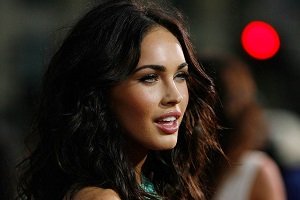 Megan started her acting and television career early at the age of 19 years in the year 2004. She made the film debut with a good role in "Confessions of a Teenage Drama Queen".
In 2007 she acted in the successful movie Transformers opposite Shia LaBeouf's character. This proved to be her breakout role. She was also present in the sequel of the same film in the year 2009 named as "Transformers: Revenge of the Fallen".
In the same year of 2009, she starred as the lead eponymous in "Jennifer's Body".

Fox has been many times tagged as the sex symbol. She many a times featured on the men's magazine covers.
What Megan Fox Likes?
Megan Fox in one of the interviews with a TV channel, said that she is an ardent fan of comic strips and computer/video games. Her long time obsession, as she gladly calls it, is Michael Turners Fathom comics.
Megan Fox and Mental Illness
The hollywood damsel and hottie, Megan Fox has made some claims in a magazine interview that she is obsessed with cleaniness. She has some kind of Obsessive Compulsive Disorder (OCD), which haunts her from using cutlery in restaurants ans use the public toilets. This is sickness and I am really feeling bad suffering from this sickness.
Controversial Bipolar disrder comments by Megan Fox
Had her tattoo Megan adorned a Marilyn Monroe tattoo on her. She had it removed and the reason she gave later for its removal in a TV channel interview was startling. She said that since Marilyn Monroe had mental health problems and she does not want to keep the bad omen. Since Marilyn was suffering from Bipolar Disorder, and other personality disorder, she cannot keep up to the negative energy it will create in her life.
So, she got it removed. According to the experts, Megan Fox's comments were very insensitive and they are direct opposition to the people suffering from Bipolar Disorders and the remark is rather personal.


Sometimes crying or laughing
are the only options left,
and laughing feels better right now.


Most Read on Celebrities