Tips for Mental Health during Christmas Times
Tweet
Christmas is supposed to be a joyful time of family, love and present.
Yet 40% of people say the holidays increase their stress levels, while another 20% feel sad or lonely over the festive period.
15% of people feel depressed due to seasonal affective disorder (SAD).
It's also important to practice forgiveness and move at a slower pace.
Stress and depression can ruin your holidays and hurt your health. The secret to surviving the holidays is to lower expectations, experts said.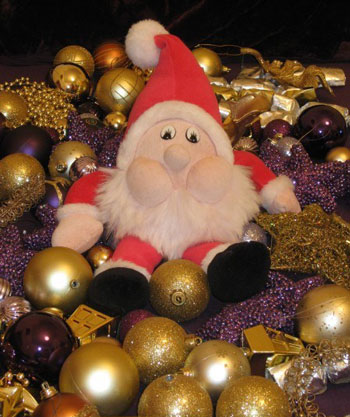 There are lot of people for whom the holidays and Chistmas time is the time of stress and despair along with joy and happiness. This happiness is accompanied by feeling of loneliness, rejection, despair, etc. Although this time is associated with reuniting with family and friends, this time can be very stressful as well for some of the people. Whenever some of the old patterns in the behavior of someone start to show, the stress levels increases manyfold and we cannot cope up.
The preparations of Christmas and the presents we need to prepare is very tough for many people and they visibily look stressed. Some feel overwhelmed, while some suffer frm depression as well during these days.
Tips for keeping up the Mental Health during Christmas
Choose most significant activities for yourself
Start by choosing the activities which can be very significant for you and you should participate there only. You can easily opt out or decline for other not so important events and activities.
Stick to the budget and do not cross the line
Make a proper budget for Christmas and stick to this budget. This will ensure that you are always in control of what is needed.
Take good care of your body and mind
Eat properly and exercise regularly to keep yourself fit and fine. Cut down the alchol consumption and also eat less sugar. D not savour fat foods or junk foods.
Try to relax using relaxation techniques
Use relaxation techniques like meditation, breathing control, etc. to make yourself less irritated and vulnerable. Take long deep breaths and take a walk break.
Set the expectations from yourself and family members
Set right and real expectations of your friends and family. Plan and keep up to the plan to ensure right Christmas spirit.
Few Money saver tips for Christmas
Well, start by controlling the shopping outflow. First tips is to start using online shpping. which can save more for you. It will also help you skip the crowds of the Christmas shopping. Many stores often have click and collect scheme as well, which you can use to get the shortlisted items kept aside for collection later.
You may also use relaxation podcast which will help you control your emotions and make you feel good always.
Be alert and active - Physical activity help you to relax, and boost your mood.
---


Sometimes crying or laughing
are the only options left,
and laughing feels better right now.


Depression Tips